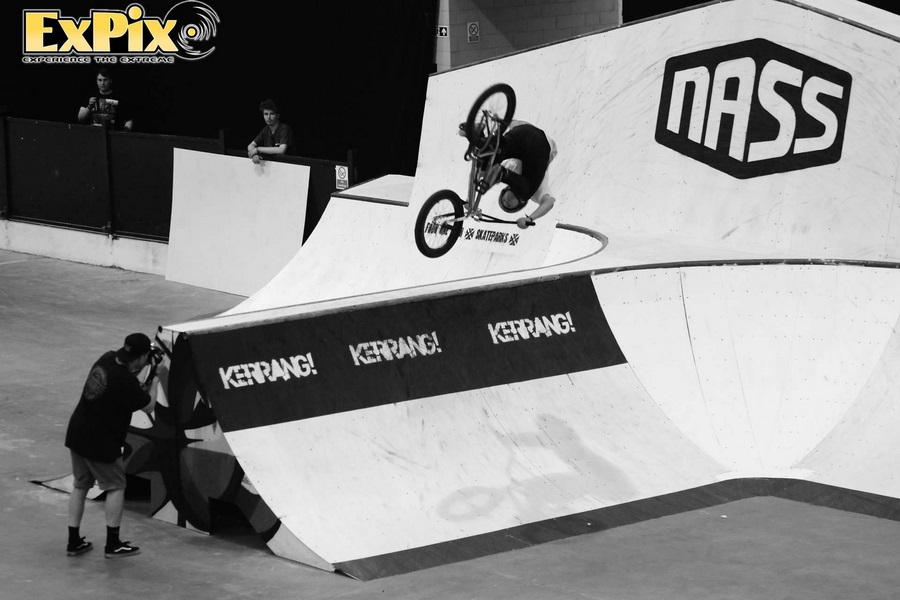 If you're into urban extreme sports and you're looking for something to do this weekend, why not head down to the Royal Bath & West Showground in Shepton Mallet, Somerset for NASS 2016.
Held over three days, Friday 8th – Sunday 10th July and playing host to some of the world's best extreme sports athletes in BMX, skate and freestyle mountain bike; NASS will be going off big time.
In addition to a whole heap of international extreme sports competitions for both pro and ams in skate and MTB; NASS has the prestigious job of staging the IBMXFF (International BMX Freestyle Federation) World Championships; the first time these competitions have been staged in the UK since they began 28 years ago. Approximately 450 professional and amateur athletes from over 40 countries will be competing in the Park, Vert and Dirt BMX freestyle competitions.
And there to oversee the proceedings will be a true legend of the sport; Matt Hoffman. Considered the greatest vert ramp rider the world of BMX has ever seen; if you're heading to NASS you'll be able to see Matt in action as he'll be putting on various demos throughout the weekend.
It's been a while since the ExPix team photographed Matt, 10 years in fact. So it's only fitting that to celebrate our 10th year, the ExPix team will be back at NASS 2016 to catch up with Matt and capture all the action. To get an insight into what NASS is all about, take a look at ExPix's report from NASS 2015