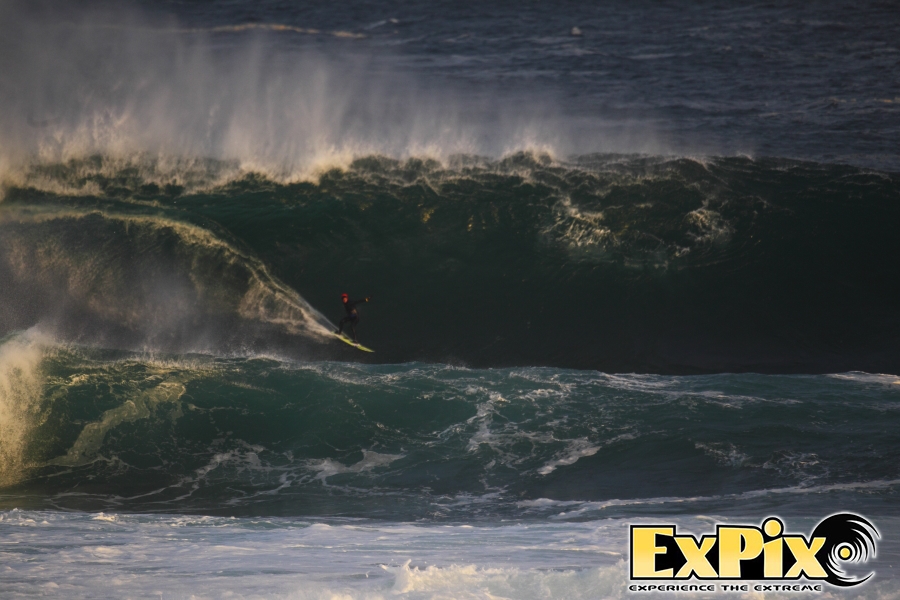 Big Waves at Mullaghmore Head
Before sunrise they arrived like Zombies in the night; the precession of Vitos, VDubs, Transits, Sprinters, Boxers and Hi-Aces, in silent response to Mother Nature's call.
The world had been watching and waiting for this very moment. Charts had been studied, forecasts gone over again and again; will it, won't it?
The decision was made, flights were booked, jet skis hired, the world's best surfers were coming to Ireland; Mullaghmore Head was set to fire!
They say that the early bird catches the worm, but what these guys were after was way much bigger than that. Huge wild breaks barrelling into the bay, daring to be ridden, calling to be tamed.
In the chill of this October morning, the brave donned wetsuits and ventured out along the Wild Atlantic Way into the icy cold sea.
Like ants they appeared on the crest of the waves; Justine Dupont, Benjamin, 'Sancho' Sanchis, Michel Bourez, Francois Liets, Kurt Rist, Dylan Stott, Will Skudin, Fergal Smith, TJ Gumiela and Shambles Mc Goldrick. And with baited breath we waited.
And as the barrels rolled in, anticipation grew, and then it happen, and then we saw it!
But Mother Nature was giving nothing away; this morning's session was short and oh so bitter sweet. Taunting us, we were given just a mere glimpse of what might have been.
And then it was over, and one by one the precession left as silently as they came whilst Mullaghmore dropped into a deep slumber.