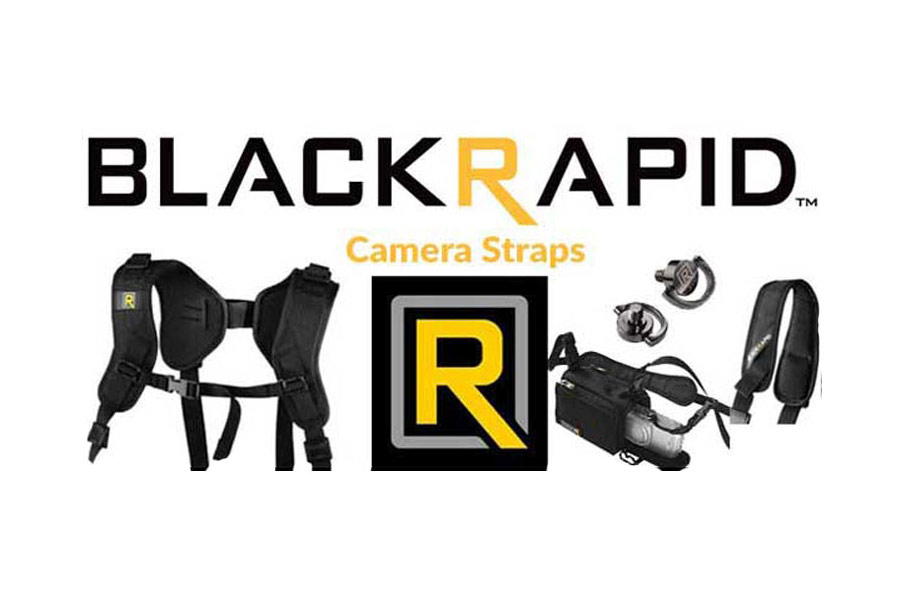 When we were asked to test the BlackRapid Straps, the photography team here at ExPix jumped at the chance.

Photographing action sports is a difficult pursuit at the best of times, but when you've got tons of weight hanging off your neck or you need to change equipment and you end up juggling expensive camera bodies and lenses on the edge of a cliff, on the beach or in the middle of a skate park; it becomes an extreme sport in its own right!
So what do you do?
Well that's where BlackRapid Straps come in. BlackRapid Straps give you a comfortable and secure way to carry your kit and an extra pair of hands on the job and really should be a must in any photographer's kit bag.
The brain child of photographer Ron Henry; in 2008 Henry created a means of securing cameras at the side of the body. Hanging upside down, the camera glides easily into position by means of the patented ConnectR.

Designed to hold all professional level cameras and equipment, the BlackRapid straps come in 12 different styles, including regular, slim and women's fits, together with a range of accessories.

We tested 3 models, the BlackRapid Double, the BlackRapid Sport and the BlackRapid Yeti.

All 3 models were excellent but for us the Double won hands down. Fitting like a rucksack across both shoulders; the Double is incredibly comfortable to use. Being able to secure a camera on each side of body and to have the weight evenly distributed was certainly an advantage. The strap across the chests further secures the shoulder straps and helps to keep either of the cameras in place when the other is in use which was an added bonus.

The Sport is great too. Holding one camera on the shoulder, the Sport comes in both right and left handed straps and is fitted with a 'Brad', an underarm stabilising strap that keeps the strap in place. An ergonomic fit and a shaped shoulder pad, BlackRapid describe the Sport as being for "the most active photographer."

But if you need to hold 2 cameras but still prefer the shoulder method then you need to take a look at the Yeti. Similar in style to the Sport, the Yeti Provides maximum comfort and mobility. A thicker shoulder pad with non-slip grip helps to support the weight of the cameras and stops the strap from slipping.
Product Info:
Double & Double Slim
• Topside Material: Ballistic Nylon
• Underside Material: 1.4 cm thick Foam Pad with Knitted Mesh
• Width of webbing: 2.5cm
• Length of front adjuster: 40cm
• Hand/machine washable, air dry
• Length - 160cm Reg - 132cm Slim
• Width - 9.5cm Reg - 7cm Slim
• ConnectR - CR-2
• FastenR -FR-3
Sport
• Topside Material: Polyester with Ballistic Nylon
• Underside Material: 1 cm thick Foam Pad with Knitted Mesh
• Width of webbing: 2.5cm
• Length of Brad: 50.5cm
• Hand/machine washable, air dry
• Length 167cm Reg - 160cm Slim
• Width - 9.5cm Reg - 8cm Slim
• ConnectR - CR-2
• FastenR - FR-3
Yeti
• Topside Material: ballistic nylon
• Underside Material: 1 cm foam pad with knitted mesh and rubber grip layer
• Primary strap length with pad: 160cm
• Secondary strap length 150cm
• Length of shoulder pad: 43cm
• Width of shoulder pad: 6.5cm-11cm
• Width of webbing: 2.5cm
• Length of Brad: 63.5cm
• Length of cross-body stabilizer: 80cm
• Net weight: 11.2oz
• Width of webbing: 2.5cm
• Hand/machine washable, air dry
• ConnectR - CR-2
• FastenR - FR-3