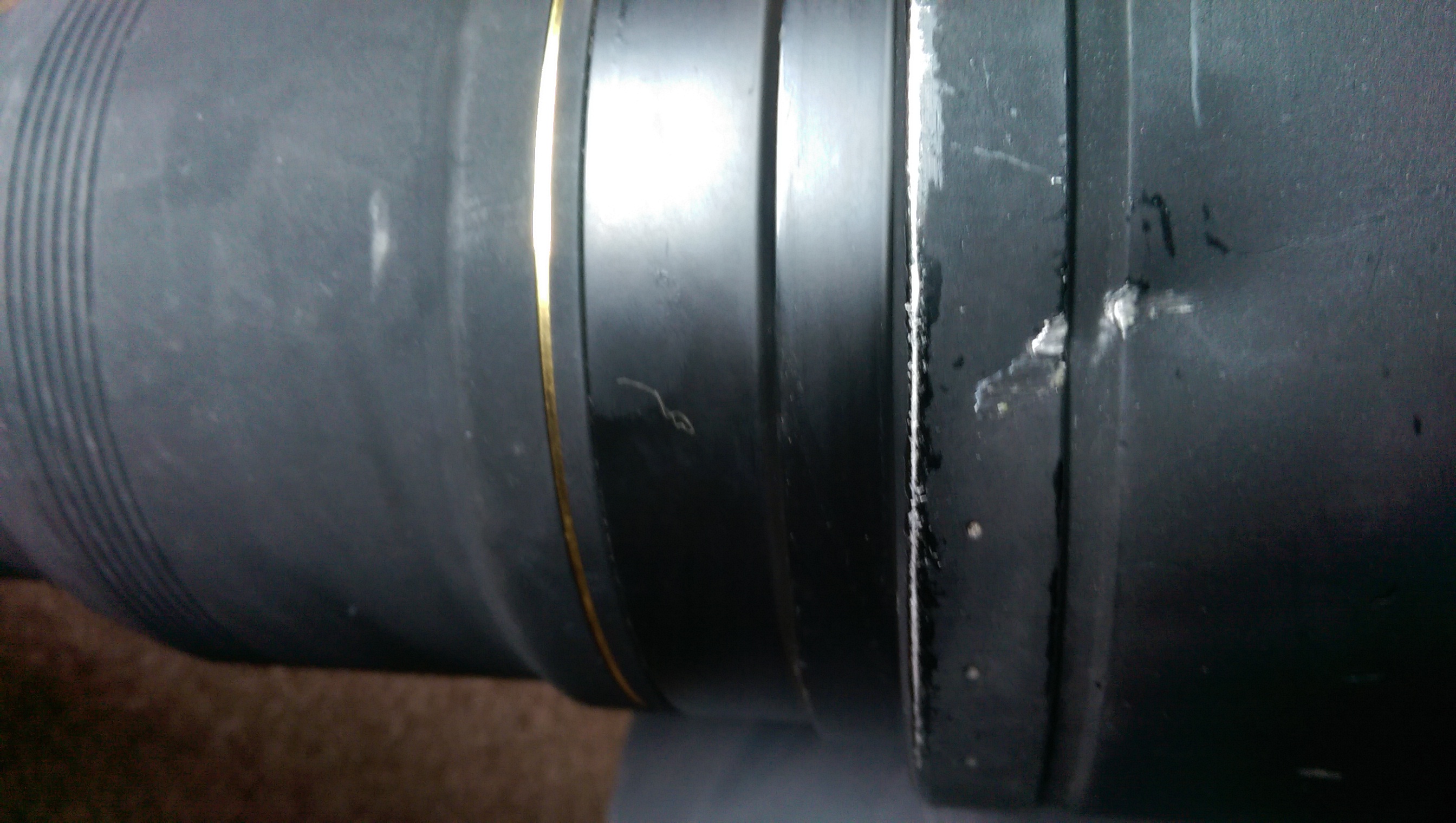 Today we are announcing some very sad news ....She is dead!
After 10 years of heavy toil, several tours of Europe and two tours of South Africa she was mortally wounded in England in Cornwall at Gwithian.
Before leaving she struggled to focus on her work, was grinding backwards and forwards and had the scars of her final battle with a rock at Gwithian.
Intensive care by Pennine Photographic in Rochdale and the Sigma UK repair centre couldn't save her and she was finally pronounced beyond economical repair!
Always turning heads, sometimes frightening parents of children playing on the beach, always making customs people stare.
She got my first front cover, my last big article; for those of you she snapped at, please remember .....it was her job!
No matter what the weather, wherever the location, up hill, down dale, on the beach, or in the van she was a constant companion.
Always dependable.
She will be remembered!
Those who may be offended by images of extreme camera abuse may not want to view the following image gallery;dents, scenes of remote activity, bad weather abuse and probably her most difficult and greatest capture ...her last stand .... Lee 'Pasty' Harvey in a British (Cornish) Barrel!
R.I.P (Rest in Pieces)
We would like to also say a big thank you to Towergate Camera Sure for swiftly dealing with this matter.
The replacement has arrived and will be at the memorial service sometime next week during the mega forecast that is on the way.
Anyone that remembers the old lens or wishes to experience the capabilities of this piece of kit please ride in our view (up to 1 mile for optimum image quality) so we can pay our respects (and test the new lens)
A big thanks to other photographers for some of the images. Jenny Bullas, Renoit Smit, Sjoukje Bredenkamp, Mike Wood,