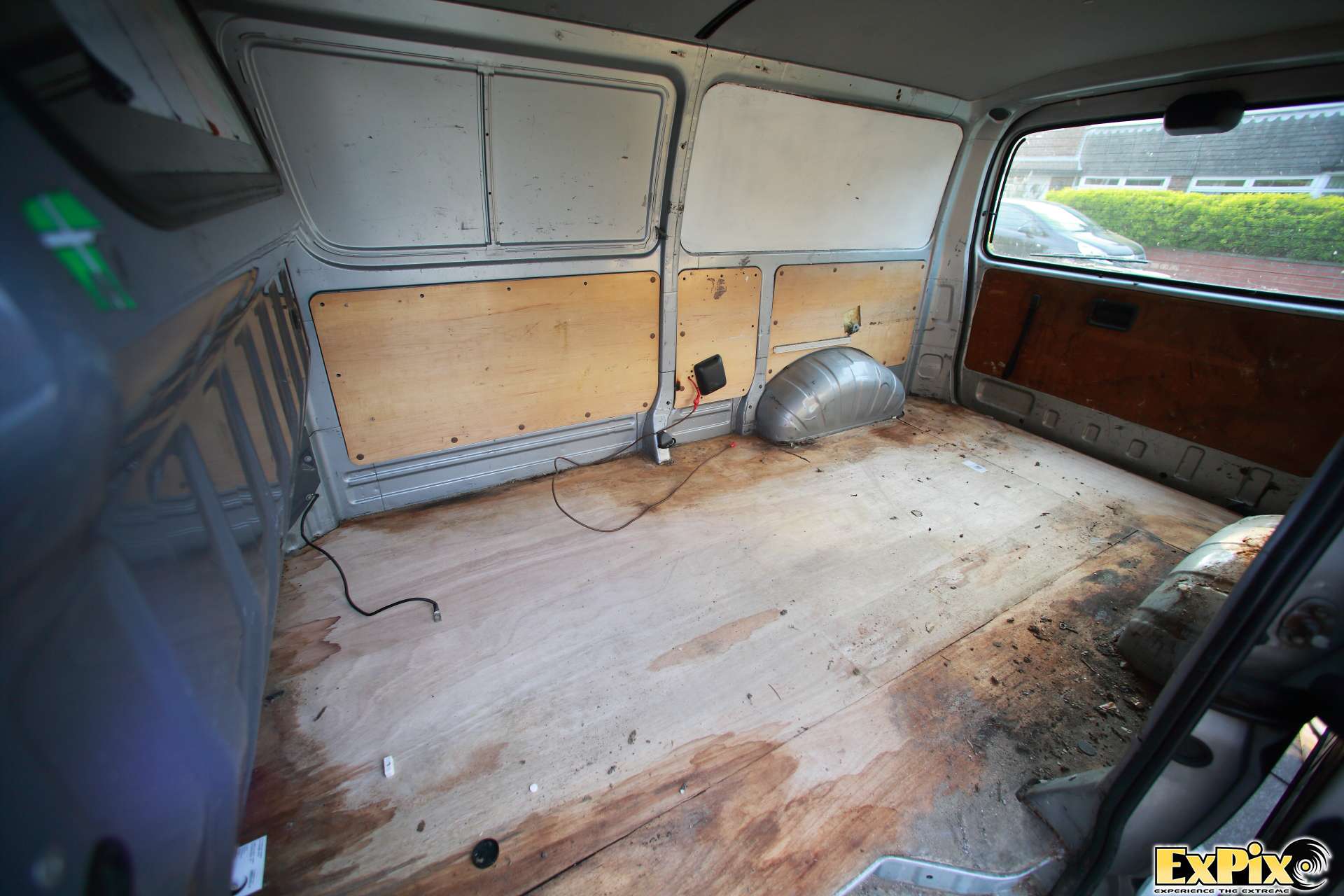 The ExPix Toyota Hi- Ace Van Conversion / Refit – It's Started!!!!!!
Stage 1 – Ripping Out the Temporary Template
Scary doesn't even begin to describe our thoughts about ripping out the temporary van conversion template from the ExPix Toyota Hi-Ace van. With the event season already underway, it seemed like madness; how long would it take to refit the van, how much disruption would it cause, you get the gist!
And then there's nostalgia too; it may be old and it may be shabby, but the temporary layout has been home for the ExPix crew for so many years and holds way too many memories.
But the promise of a bespoke restructure spurred us on, and rip out the temporary template, we did.
So now we've got a 'deconstructed camper', well if they can use it to describe food why not a van!
Check out all the space we recovered in this Toyota HiAce LWB…….