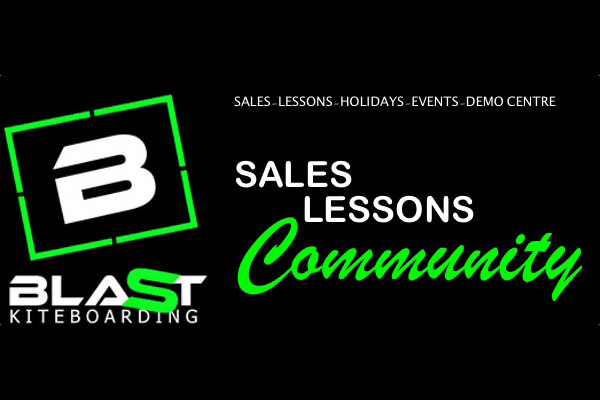 Marc Rowley has been around kitesurfing for so long that rumour has it he invented it! Whilst we can't deny or confirm that ;-) , what we can say is Marc knows a thing or two about kitesurfing. Let's put it this way, if Marc doesn't know something then he knows a man who does!
Marc is an all-round adrenaline junkie. He's a Senior Level qualified BKSA Kite Instructor and a qualified snowboarding, waveski surfing and kayaking instructor. He's a former British Wave Ski Champion, former Welsh record holder in swimming, has swum the English Channel and is an accomplished mountain biker.
Marc's wife Sarah is also a very competent kiter too and not too bad on a surfboard either. Back in 2007, Marc and Sarah set up Blast Kiteboarding. Based in South Wales, Blast Kiteboarding is a 'One Stop Shop' for kite sports. Offering everything from kitesurf lessons and coaching to kitesurf holidays to running an online shop; Blast Kiteboarding ticks all the boxes.

As one of only a few BKSA Approved Schools in South Wales, Blast Kiteboarding is able to provide both male and female qualified instructors, all of whom can communicate directly with the kiter whilst they are on the water thanks to the radio helmets. Equipment is provided if needed and when kiters are ready to buy, they can do so via Blast's online store.

Blast tests all the equipment that they sell online and only feature products that they believe in and would be happy to use themselves. They import directly from several major brands enabling them to pass on the savings to their customers. With hugely competitive prices and next day delivery, Blast offers a hassle-free shopping experience.

For more information check out the Blast Kiteboarding website or take a look at their latest video A Very Welsh Winter.